Dog Adoption Event – Kriser's Tysons

Could one of the animals attending this event be the right pet for you? Come find out! Some of our dogs who are looking for homes will be waiting to meet you and Homeward Trails volunteers will be available to talk to you about our animals available for adoption and our adoption process. If you meet a dog who's a good potential match, you can submit an adoption questionnaire! Or you can learn how you can help homeless animals by fostering, volunteering or donating!
Potential Adopters- More dogs and cats will likely get signed up so check back as it gets closer to the event. If you are interested in meeting a specific dog or cat at this event, please contact the email address listed on his or her Petfinder page (click name to open) to express your interest and confirm that s/he will be attending.
Dogs Attending:
Petfinder is down at the moment. Please check back shortly.
Error Code returned: 201
Petfinder is down at the moment. Please check back shortly.
Error Code returned: 201
Petfinder is down at the moment. Please check back shortly.
Error Code returned: 201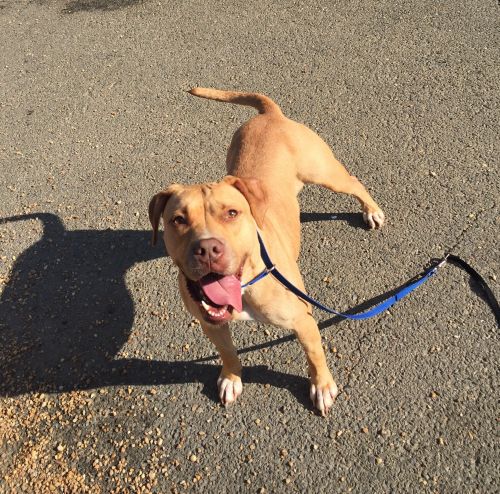 If you are interested in adopting this dog, please fill out our dog adoption questionnaire and e-mail it to JennL@homewardtrails.org
PLEASE VISIT THIS WEBSITE TO FIND THE ADOPTION QUESTIONNAIRE: http://www.homewardtrails.org/adopt-a-pet/adoption-forms/
My name is Sugar – I'm a Hurricane Harvey survivor.
Someone really knew what they were doing when they named me Sugar as I am a very sweet three year old mixed breed dog. I'm looking for my perfect forever family.
I'm a true southern girl. Not long ago I was in Texas but came to Virginia after Hurricane Harvey. Right now I live in an apartment in Alexandria where I meet lots of new people every day on the street, in the hallways and in the elevator. Lots of people stop my foster "dad" to say what a pretty girl I am.
Right now I am learning my basic commands and doing really well. I get to go on lots of long walks which is really fun. I meet lots of nice people and dogs and am told I really know my leash manners.
My apartment is really nice and I keep it that way since I am both house trained and crate trained. I am a big girl though with a lot of energy and really want a house with a yard to play in, especially one with adults and older kids.
Out of my home, I am full of energy but inside my favorite activity is snoozing on the couch and on my foster's lap. I also like to toss my kong around and play with my rope toy. You can see me playing with it at this link: https://youtu.be/q2Uktaz8kAQ
If you take me home I promise to snooze on your lap until your legs go numb and be your companion on lots of walks.
Adoption Coordinator: Jenn
Breed Estimate: Terrier mix
Gender: Female
Approximate weight: 47 lbs
Approximate age: 3 years
Location: foster home in Alexandria
Cratetrained: yes
Coat Type: short
Personality: sweet like sugar, active
The adoption fee for this dog is $365. This fee includes spay/neuter and microchip. If the animal you are adopting is not already spayed/neutered, you will be required to sign a contract legally obligating you to have the animal altered. Please contact your HT rep to learn about exclusive low-cost spay/neuter options made available only to HT adopters!
Every adopted Homeward Trails animal comes with 30 days of free pet health insurance. We are proud to partner with the following veterinarians who offer a free first exam for your animal, exclusively for HT adopters: Caring Hands Animal Hospital, Palisades Veterinary Clinic, Sunshine Animal Hospital and Clarendon Animal Care
Finally, be sure to ask us about getting a free 30-minute phone consult with a professional dog trainer at Fur-Get Me Not within the first 30 days of adopting – just for HT adopters. Start your new dog out on the right foot with this valuable, expert advice and guidance FREE!
You can save animals like this one by becoming a foster! Fosters are like way stations between high kill shelters and forever homes. We need fosters so that we can save dogs before they are euthanized at the shelters. If you are interested in becoming a foster, please check out our information about fostering by visiting http://www.homewardtrails.org/foster-a-pet/dog-and-cat-foster-program/
Adult, Female, Medium