Subaru's Adopt with Love – Special Event & Adoption Event!

Join us as we partner with Brown's Manassas Subaru for their Adopt with Love promotion! There will be goodies, giveaways, and adoptable dogs!
All dogs adopted from this event will receive a holiday sweater & doggy goody stockings will be provided by Barkley Square.
Subaru is also sponsoring a "Fill the Forrester" donation drive at this event so please fill free to bring donations for our animals to stock a Subaru Forrester full of pet food & supplies!
Dogs attending: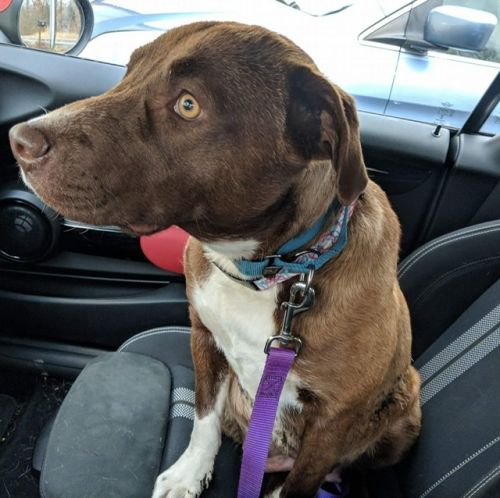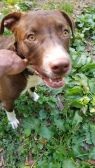 COME MEET ADOPTABLE DOGS EVERY SATURDAY AND SUNDAY from 10AM – 4PM at the Homeward Trails Adoption Center- 11116 Fairfax Station Road, Fairfax Station VA 22039! **Note that puppies are in foster homes, not at the Adoption Center.
In an effort to save more lives, HT is allowing expedited adoptions for certain animals if applicants bring required paperwork. You can bring your new family member home more quickly by bringing your current pets' vet records, a copy of your lease or landlord letter stating you are permitted to have pets, and photos of your home. Help us help you adopt more quickly!
If you are interested in adopting this dog, please fill out our dog adoption questionnaire and e-mail it to Caintracey@hotmail.com
PLEASE VISIT THIS WEBSITE TO FIND THE ADOPTION QUESTIONNAIRE: http://www.homewardtrails.org/adopt-a-pet/adoption-forms/
Chocolate is a beautiful lab mix, who is house broken, smart, loving, and has lots of energy. She will play with you or your dog all day long if one or the other is willing.
Hangs out in crate quietly, if necessary, or in the house. Great doggie .
Adoption Coordinator: Caintracey@hotmail.com
Breed Estimate: Retriver mix
Gender: spayed female
Approximate weight: 65 lbs
Approximate age: 2 years
Location: IN foster
Cratetrained: Yes
Coat Type: Short
Personality: Energetic and fun and all
Around good girl
The adoption fee for this dog is $375. This fee DOES INCLUDES spay/neuter and microchip. If the animal you are adopting is not already spayed/neutered, you will be required to sign a contract legally obligating you to have the animal altered. Please contact your HT rep to learn about exclusive low-cost spay/neuter options made available only to HT adopters!
Every adopted Homeward Trails animal comes with 30 days of free pet health insurance. We are proud to partner with the following veterinarians who offer a free first exam for your animal, exclusively for HT adopters: Caring Hands Animal Hospital, Palisades Veterinary Clinic, Sunshine Animal Hospital and Clarendon Animal Care and all VCA Animal Hospitals.
Additionally, any VCA hospital will cover illnesses up to $250 at no cost to any Homeward Trails adopter.
We also provide a 30-minute phone consult with a professional dog trainer at Fur-Get Me Not within the first 30 days of adopting – just for HT adopters in the Arlington/Alexandria area. Start your new dog out on the right foot with this valuable, expert advice and guidance FREE!
You can save animals like this one by becoming a foster! Fosters are like way stations between high kill shelters and forever homes. We need fosters so that we can save dogs before they are euthanized at the shelters. If you are interested in becoming a foster, please check out our information about fostering by visiting http://www.homewardtrails.org/foster-a-pet/dog-and-cat-foster-program/
Adult, Female, Large
Petfinder is down at the moment. Please check back shortly.
Error Code returned: 201
Petfinder is down at the moment. Please check back shortly.
Error Code returned: 201]